Are Steam Mops Good for Pet Urine | Here is The Solution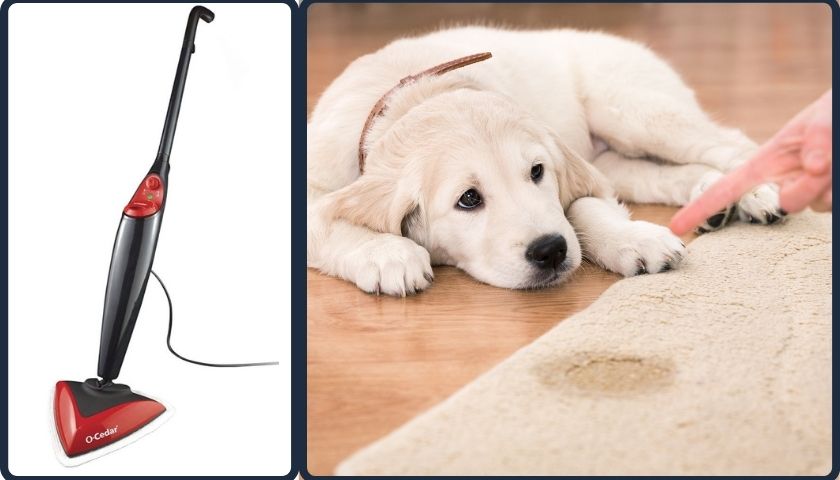 Pets can urinate anytime, anywhere, and their urine can create a bad smell in your house. Even a well-trained pet can also occur in a pet accident on the carpet or on upholstery. That is why it is important to find the right cleaning method that can effectively remove the urine smell and does not leave any traces of ammonia. If you cannot clean pet accidents thoroughly, ammonia can be the cause of plenty of serious health issues like lung, skin, and eye irritation.
In this circumstance, experts advise using steam mops because they are a very effective house cleaning tool and efficient to clean urine, germs, and bacteria. Though steam mops are a very powerful cleaning tool, many house owners ask as 'are steam mops good for pet urine?' Let us find the answer through this content.
Are steam mops good for pet urine?
Steam mops are very useful in cleaning multiple stains along with pet urine. The tool creates hot steam, easily breaking down the stain and removing pet urine and waste. This extremely hot steam also sanitize the floors and makes them safe for you.
Usually, steam mops are so handy and easily manageable, and you can use them to clean different surfaces of your house that are become messy by pet urine. In addition, they can also be helpful at the potty training your pet as they can successfully remove urine odor.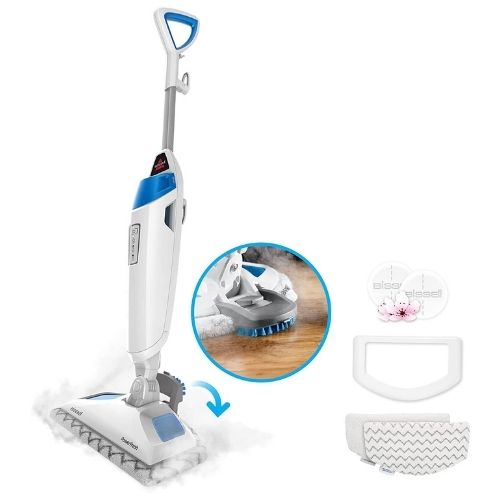 Why should you steam mops for urine removal?
At present, various steam mop models are available in the market that is the best in removing pet urine. Don't be surprised, various reasons why steam is a good choice in urine removal. These are:
1. Steam mops do not use chemicals
Steam mops use only water to make steam and clean urine stains. The extremely hot steam makes the floors safe for both you and your pets—no need to use any harsh commercial chemicals to increase the steam mop's efficiency. Only steam is enough to remove any tough stains along with pet urine without leaving behind strong odors.
2. Easy to use
Most os steam mops are made from plastic that is why they are quite light in weight. The water tank also relatively small in matching with its cleaning efficiency. This tool's lightweight feature allows you to move it around your home easily and as frequently as you may need.
3. Versatile use of the steam mops
We refer to steam mops as the best choice for clean pet urine because of their versatile use. You can use this tool for removing urine from different surfaces such as vinyl, laminate, linoleum, tile, marble, stone, hardwood, ceramic, and even carpet surfaces.
4. Easy to maintain
Steam mops come with limited accessories and attachments, and they do not need high maintenance at all. There are some models with having replacement pads, while some are equipped with re-washable pads.
5. Sanitization
Steam mops not only effectively remove the urine but sanitize the floor also. The hot steam can successfully remove 99% of germs and bacteria found in the pet's urine. Even steam mops can sanitize the floor than other regular mops.
Read next: BISSELL PowerFresh Steam Mop Review
Wrapping up
Steam mops are undoubtedly good for removing pet urine. They are too handy, lightweight, and easy to maintain. There are plenty of models and designs of steam mop is available in the market, but all of them are not good for cleaning pet urine. So, before you make your purchase, just ensure that your selected devise really works on removing pet urine and sanitize the floor. All the best.
Frequently Asked Questions (FAQ)
What kills the smell of dog urine?
Baking soda works extremely well in naturally neutralizes odors. Simply sprinkle baking soda on the damp area or an old urine stain. Let it sit for overnight to absorb maximum odor. The vacuum up the powder and remove the smell altogether.
Will steam cleaning remove odors?
Yes, Steam cleaner releases extremely hot steam, which can remove every bit of pet stain and odor. The steam heat even removes the source of the odor and ensures it does not return after drying.
What can I spray to keep a dog from peeing in the house?
Make a spray using water, two tablespoons of distilled white vinegar, and 20 drops of orange essential oil. Now mix them well and pour them into a spray bottle. Spray the mixture on any surface that you do not want the dog to get close to.
Does steam cleaner is good for clean urine from the carpet?
No, you should avoid using a steam cleaner to clean the urine smell from the carpet or upholstery. The steam's heat will permanently set the odor and the stain by bonding the protein into the fiber.